How Do I Prepare for a Divorce?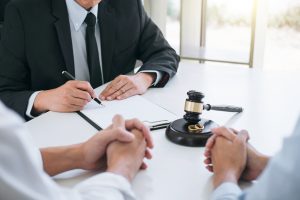 Divorce is one of the most complex life events anyone can face. It not only changes the lives of the separating couple, it redefines the way entire families work. This is why getting a divorce can seem so daunting. However, if you face divorce with preparedness and an openness for … Read More
What's the Next Step After You've Decided to Get Divorced?
Making the decision to end your marriage will most likely be one of the hardest decisions you ever have to face. However, that decision is just the beginning of the process. You will need to sort out your financials, determine how you are going to raise your children and where … Read More
Fathers Should Fight for their Parental Rights in a Child Custody Cases and Here's Why
Some people are under the impression that fathers have fewer rights when it comes to divorce and child custody. This perception not only hurts fathers who just want to be there for their children, it also hurts children robbed of a chance to bond with a parent. If you are … Read More
The Typical 3 Ways Marriages End in California
If you are thinking about ending your marriage, there are a lot of factors to consider when deciding the best route for you and your family. Ultimately, you should discuss your options with an experienced, divorce attorney that could help you understand the laws and processes surrounding California divorce and … Read More
How Will This New California Divorce Law Affect Your Family Pets?
Pets are children, siblings, best friends and family members. According to the American Pet Products Association (APPA), pet owners spent $69.51 billion on their family pets in 2017. This amount has risen each year since 1994 and is expected to rise by nearly three billion dollars in 2018. When it … Read More