What Is the Difference Between Divorce and Legal Separation?
If your marriage is suffering, you may seek to take legal action to improve your situation. The first thing that probably comes to mind is filing for divorce. However, depending upon your circumstances, you and your spouse may prefer a legal separation. Fortunately, married persons in the state of California … Read More
How Should I Manage My Finances for a Divorce?
Divorce can be very costly depending on the relationship with your spouse and other factors. Adversarial divorces may be especially costly, as former spouses in this situation are more likely to get into heated legal battles. However, there are steps you can take to prepare your finances before you file … Read More
What Are Some of the Difficulties of a Gray Divorce?
Recent estimates suggest that divorces among spouses 50 years and older have steadily increased, even outpacing cases involving younger divorcees. According to a June article published in the Wall Street Journal, divorces are at a 40-year low unless you are 50 years or older.  Divorce lawyers sometimes refer to divorces … Read More
How Do I Prepare for a Divorce?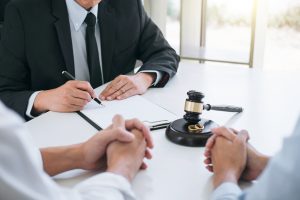 Divorce is one of the most complex life events anyone can face. It not only changes the lives of the separating couple, it redefines the way entire families work. This is why getting a divorce can seem so daunting. However, if you face divorce with preparedness and an openness for … Read More
What's the Next Step After You've Decided to Get Divorced?
Making the decision to end your marriage will most likely be one of the hardest decisions you ever have to face. However, that decision is just the beginning of the process. You will need to sort out your financials, determine how you are going to raise your children and where … Read More