Questions About Divorce in San Diego?
Our San Diego Divorce Lawyer Helps Families Achieve Their Goals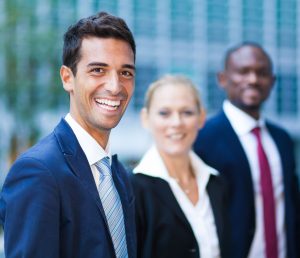 No one wants a divorce to drag out for years, wasting your time and money. Unfortunately, expensive and lengthy divorce proceedings are all too common. The process can create even more distance between families and drain your finances which in turn can lead to more problems. Furthermore, balancing cooperation between you and your spouse is emotional and stressful and is often better handled by a professional without the emotional history. It is easy for assets or debts to be fiercely argued, requiring both parties to go to court. With an experienced San Diego divorce lawyer in your corner, you can navigate your proceedings without feeling overwhelmed.
When you come to our law firm in San Diego, California, we walk you through the divorce process and options. Attorneys Steven Gnau and Daniel Tamez will explain what the potential outcomes could be, depending on your choices. As experienced litigators, we will thoroughly prepare to take your divorce to trial, if necessary. We know how to help you get through the process efficiently. Our experience can help you reach a settlement that protects your long-term interests and avoids court.
What Is the Divorce Process?
Every family is unique, and so is every divorce. We can help you through one of the toughest decisions in your life: how to move forward with the process. When you consult with our firm, we will talk to you to learn your point of view. Working together, we learn the dynamics of your family and identify what options may work best. Afterwards, depending on your situation, we may recommend one of our attorneys for:

Why Do I Need a Divorce Attorney?
Divorce can be expensive and lengthy, but it does not have to be. You should never have to feel like you are stuck in a broken marriage because of the cost. Our legal team can help you find which divorce process works for your situation. We identify what individual and mutual goals work best for you and your family. Our divorce attorneys are interested in helping you reach a resolution that protects your finances. Our San Diego divorce lawyer can help you rebuild a new life while working with your income.
We focus on getting things done. Our divorce attorney, Steven Gnau, will take an ethical, businesslike approach to your divorce. Years of experience enable us to focus on you without stretching out the process to bill you at every step, a concern of many divorcing couples seeking attorneys. We know the courts and have strong relationships with the local divorce law community. When you hire our firm, you gain access to our resources and connections. We utilize every tool available to build your case and reach a satisfactory agreement at as little cost to you as possible.
Questions? Our San Diego Divorce Lawyer Can Help
Are you preparing for divorce? Do you have questions about how to proceed? Do you think that hiring an experienced divorce attorney is out of your budget? Family law requires an attorney with a wide skillset. Do not navigate through your divorce without confidence. We understand how emotional a divorce is, which is why you can rely on us. Our firm will provide you with practical legal advice that focuses on the big picture and has your best interests at heart.
Your future does not have to be bankrupt or uncertain. We are committed to helping you and your spouse reach a settlement that both of you can live with. Our staff can guide you through this stressful experience and help you move on with your life with confidence. Contact us at 619-269-8000 to schedule your consultation with an experienced divorce lawyer. Weekend appointments are available, and please ask us about our 10 percent fee discount program.